We are looking forward to an exciting year at Youth Odyssey. Over the last several months, we have learned so much about how to run our programs safely and effectively in the midst of the Covid-19 Pandemic. Below is an outline of our Covid updates and program adaptations now (January 2021) dating back to March 2020. Additionally, check out our program page to see more details about our current program offerings!
2021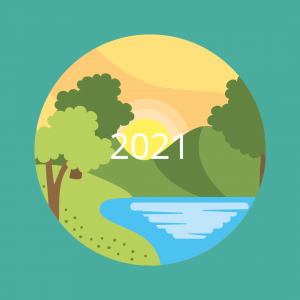 Since March 2020, we have been updating and adapting our programs to keep our team and participants safe. Our Covid-19 Policies and procedures outline the protocols we have in place in order to function safely. This year we are continuing with our hybrid program model. While a majority of our programs are running in person with modified activities and smaller group sizes, we are still offering virtual programs weekly. Follow our social media and check our website for any major changes as the year progresses!
Fall 2020
Fall 2020 was a season of innovation and creativity. We were able to return to our CCISD schools in person with smaller groups and Covid precautions in place. However, we knew we also wanted to serve the community in a new way. In Fall 2020 we launched our Mentoring and Family programs. We had two mentoring groups meeting throughout the semester and two family trips were sent out. 2020 concluded with a successful Youth Leader rock-climbing trip.
Summer 2020
Summer took many turns for Youth Odyssey. June consisted of summer staff training and two in-person day camps. At the beginning of July, we switched all of our programs to a virtual format and began working remotely in order to ensure the safety of our participants, families and staff. We ran three virtual camps via zoom and were able to successfully engage with teens that way. Twitch (virtual program) also continued meeting every Wednesday at 4:30. By the end of August, the team had returned to working in the office and we started prepping for the Fall.
Spring 2020
On March 16th, 2020, our team began remote working and planning alternate programs. Throughout March and April, we utilized Twitch and Zoom as our primary platforms for connecting with students and with one another as we practiced social distancing and quarantined along with much of the nation. By the end of May, the team was back in the office part-time and home part-time, working on planning out the summer and solidifying plans.
Sign up for adventurous news and updates