Youth Odyssey started our summer with the Legacy Camp! Legacy Camp is all about getting to know yourself better and leaving your legacy. The camp consisted of six days of fun in the sun and self reflection. With everything prepared, our staff were very eager to meet all of our campers and get started.
Day Two
After orientation at the Learning Garden, we headed straight to camp to set up and get to know each other better before heading to bed. We kicked off Monday morning by heading to Mustang Island for some fun at the beach. While there, we had tons of fun splashing around in the waves, exploring the tide pools, and discovering new creatures! The day ended with some delicious food, cooked by the youth of course, and some tasty s'mores by the fire.
Day Three
Day three we woke up and started with a scrumptious breakfast to fuel the hard day of work ahead of us. After breakfast, we headed to the Learning Garden to work on our Legacy Project. Our project is a self-feeding garden that will eventually be producing bananas, and papaya. Once we were hot and sweaty from digging holes and planting, we headed to the Oso Bay Wetlands preserve. There we got to learn about some of the local flora and fauna. The kids really enjoyed getting to build landscapes with the kinetic sand.
Day Four
Wednesday we headed to the Youth Odyssey ropes course where we challenged ourselves and faced our fears. In the morning, we started out with low elements to get us warmed up for the afternoon. During lunch we had an awesome speaker from Majesty Outdoors talk to us about life and growing up. He talked to us about the choices we make now and how they effect us later in life. Next we conquered new heights, both literally and figuratively. The kids challenged themselves by going across our two-line bridge and down the zip-line even though they were a little scared. It was so great to see them overcome their fears and see them grow! They wanted to do it again and again after.
Day Five
Our last full day, we headed to the garden to finish up our project. It looked so good when they finished. We can't wait to go back and eat the fruits of our labor! The last day ended with some free time, relaxing and swimming in the lake. There was a small rock to jump off into the water and they had a lot of fun with that! Back at the campsite, we enjoyed coloring our puzzle pieces as a fun memory for each of us to have from camp.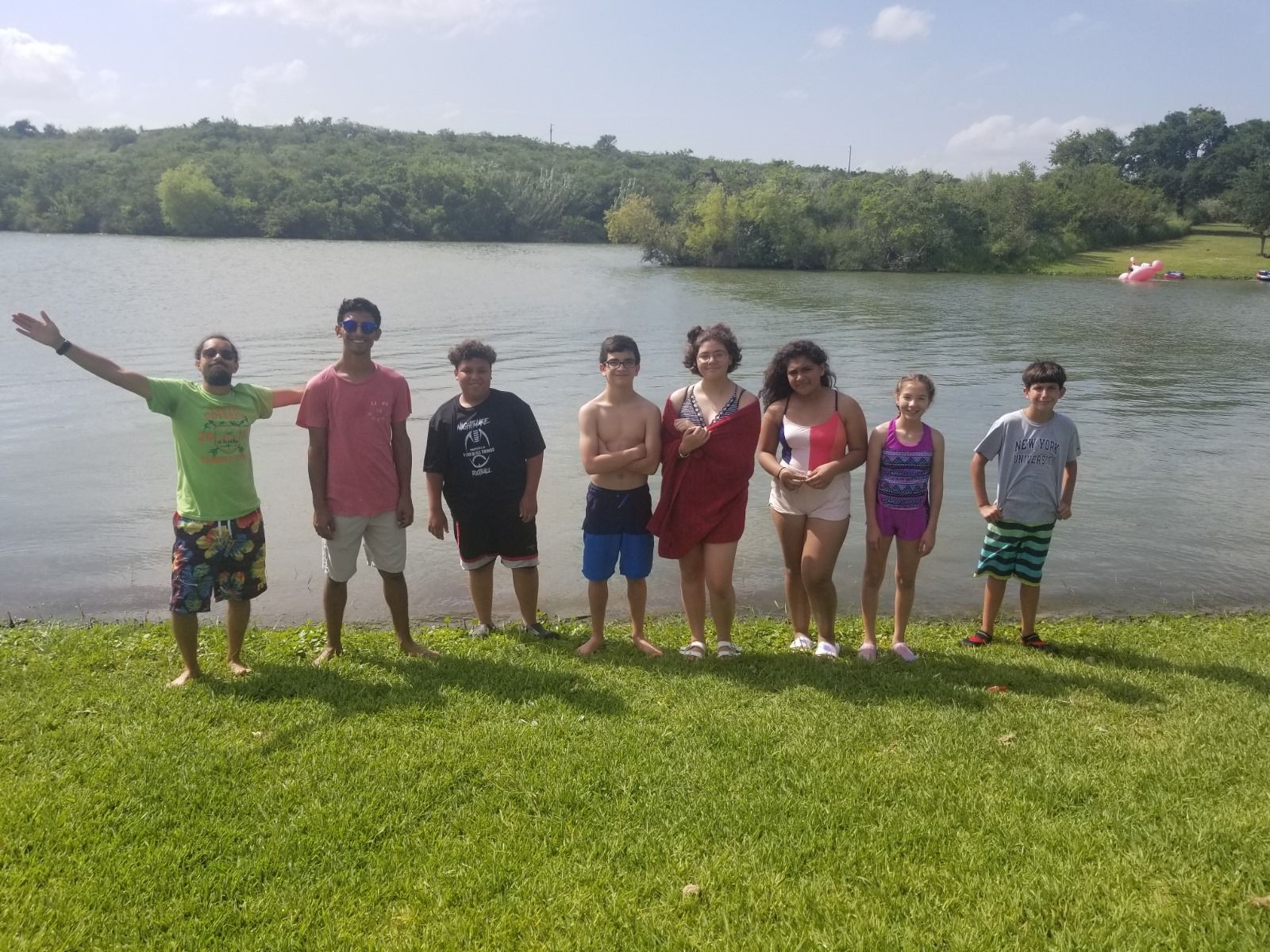 See you next summer!
To conclude our Legacy Summer Camp, the campers put together a skit for graduation to show the parents. Everyone loved it! Each camper received a special award for attending the camp and we got to celebrate with pizza. Who doesn't love pizza? The parents also got to see their project and were very proud of all they accomplished within the week. We can't wait until next year!